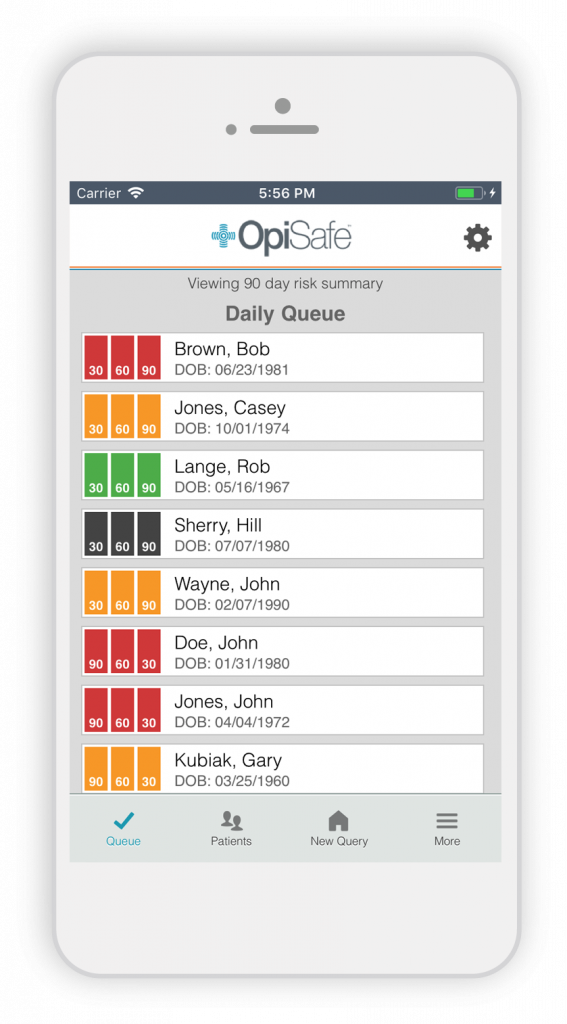 Checking the PDMP has never been easier
OpiSafe Pocket PDMP checks the PDMP and summarizes data quicker and easier than going through traditional state databases.
Subscribers of Pocket PDMP also get OpiSafe for their practice. With OpiSafe, PDMP queries can now be automated through your EHR, toxicology lab or through an opioid guidelines module.
Try it free in your practice for 90 days!