OpiRescue HQ
The missing toolset for Naloxone campaigns. Available to government agencies, first responders, public health departments and crisis services.
OpiRescue
A free smartphone app that helps first responders recognize overdoses, reverse them with naloxone, and report them.
OpiRescue HQ
A reporting and analytics program for first responder departments throughout the United States to track the reversals.

Features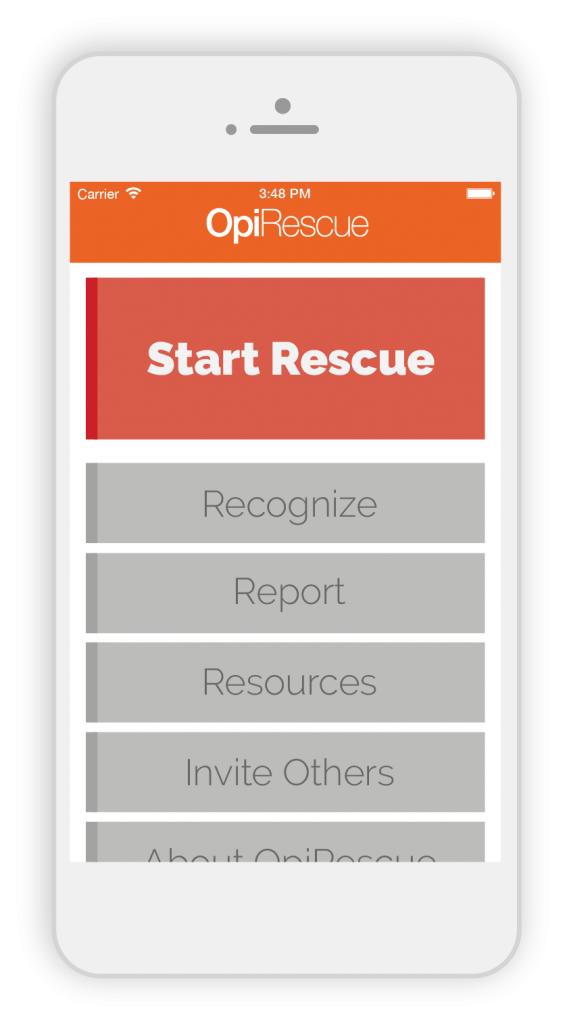 Distribute Substance Abuse Mental Health Services Administration (SAMHSA) guidelines for using Naloxone to reverse an opioid overdose to all officers/agents in your department.
Save time and report opioid overdose events and reversals performed directly from your smartphone (or computer), then upload the report or print a hard copy to file.
Collect geodata about your department's response to overdose events and see agency level reports to better understand the outcomes from overdose events in your area.
Learn More About OpiRescue
Our OpiRescue product team works with departments to provide tools for tracking overdose events, naloxone supplies and providing immediate access to treatment for overdose subjects. If you want to learn more about how you can incorporate OpiRescue into your Naloxone campaigns, drop us a line.